Wednesday, January 26, 2005
Psycho Therapy Is What They Wanna Give Me!
Take the quiz:
"Which Dead Rock Star Are You?"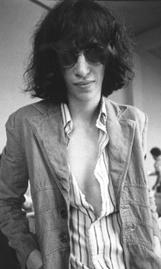 Joey Ramone
You are Joey Ramone! Hey, ho, lets go! Yeah, you're a happy little one, aren't you? Joey was dying and yet he did a cover of What A Wonderful World. You can't get more poppy than that. A hero, you are. Oh, he died in 2001 from cancer, poor guy.
|
<< Home