Thursday, July 10, 2008
Vegas Pt 2
Here we are at the Rio and the Penn & Teller Theater. This was what I was most excited about seeing while we were here.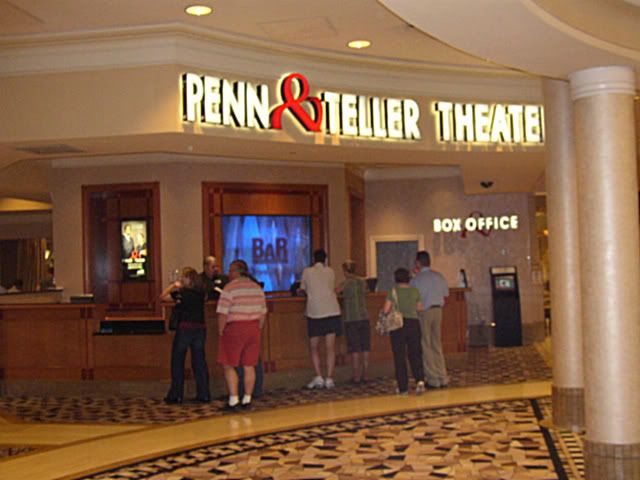 So the show was awesome, of course. We were in the 7th row and it was just so cool to see Penn & Teller up close doing their act. If you ever go see them, make sure you go early for the Mike Jones Jazz Duo during the seating - you can't miss them!! Very cool and a nice surprise. After the show we got to meet Teller. He was very patient with the tons of people asking for autographs and pictures.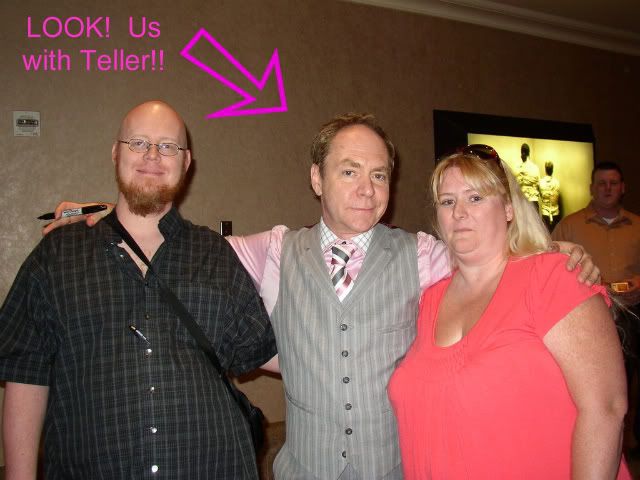 I was all bummed cuz I really had wanted to meet Penn Jillette, He's just so stinking cool. But as we turned the corner, THERE HE WAS!! I jumped in for a pic, too excited to wait to find someone to take a pic of both Collin & I. Oops.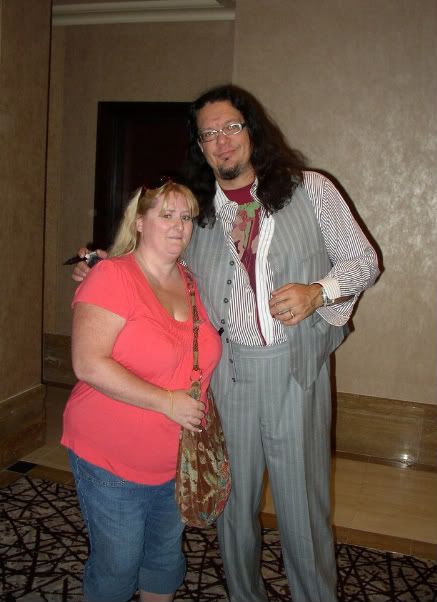 He's so tall....I felt so tiny next to him!!
We found this poster and were hoping to buy it but it wasn't for sale anywhere. We had to be content with this picture: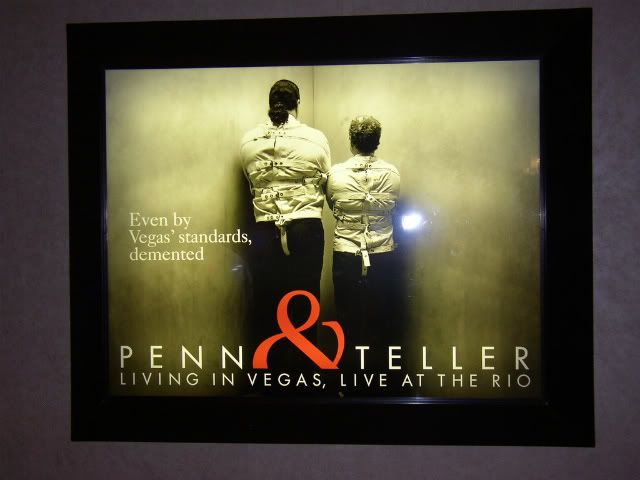 And back to The Paris. Midnight is a perfect picture taking time in Vegas.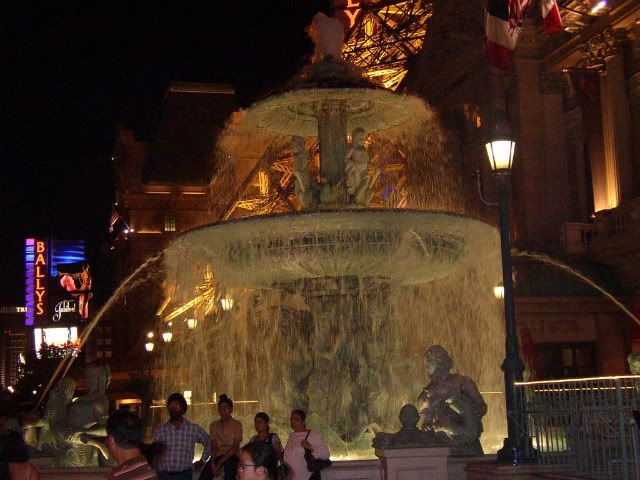 The fountain in front of the Paris...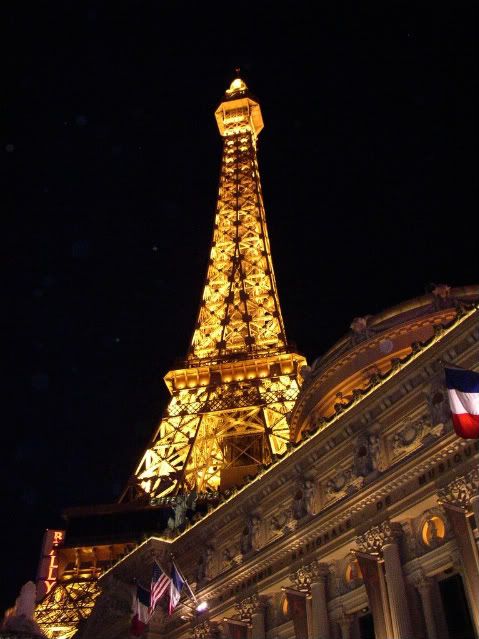 ...the beautiful Eiffel Tower. Collin did an awesome job with this shot...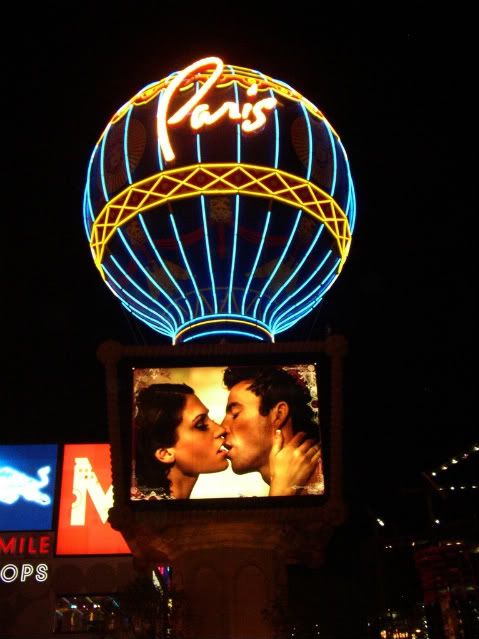 ...and the cool balloon all lit up!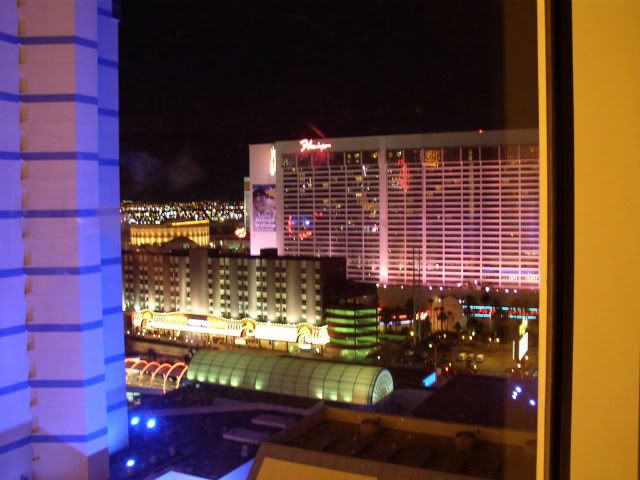 And the nighttime view fromour 16th floor window!
Part 3 coming soon where I take you on a tour of our hotel room!! YAY!!
Labels: Pictures, vacation, Vegas
|
<< Home